The GEVES experimental unit located in Brion is responsible for variety testing of vegetable, ornamental and agricultural crops in the North/West region of France.
GEVES's Brion Unit carries out testing which is required for:
Registering and protecting varieties (DUS)

Maintenance testing

Variety checking
It works in liaison with the Cavaillon Unit which is responsible for the same tests in the South of France.
Experts who work at this station play a key role in the evolution of protocols and testing methods at national and international levels, through their collaboration with organisations such as the CTPS, the CPVO and UPOV, and also through methodological research projects which are conducted at the station.
This unit is also involved in the conservation of genetic resources (chicory, lentil, strawberry..).
Trials conducted at the station
Species




DUS

Maintenance and/or variety checking


Vegetable species

Asparagus
X
X
Beetroot crops
X
X
Carrot crops
X
X
Carrot fodder
X
X
Celery
X
X
Chervil
X
X
Leaf chicory
X
X
Curly chicory and escaroles
X
X
Cabbage crops
X
X
Cauliflower
X
X
Cucumber
X
 
Gherkin
X
X
Courgette
X
X
Shallot
X
X
Endive
X
X
Spinach
X
X
Fennel
X
 
Bush beans and stems
X
X
Lettuce
X
X
Lentil
X
X
Lamb's lettuce
X
X
Turnip
X
X
Onion
X
X
Pasley
X
X
Leek
X
X
Garden pea
X
X
Pumpkin
X
X
Radish
X
X
Rhubarb
X
X
Scorzonera
X
X

Fruit species

Strawberry
 
 X

Agricultural species

Chicory roots
X
 X
White lupin
X
 
Protein pea
X
 X
Quinoa
X
 

Ornamental species

Berberis
X
 
Buddleia
 X
 
Forsythia
X
 
Hortensia
X
 
Wegelia
X
 
…(non-exhaustive list)
Human Resources
Head of Unit: Jean-Michel RETAILLEAU
16 permanent agents, including 2 engineers
40 months/year of seasonal workers
Material Resources
A 30ha area with 10ha used for testing activities. The rest of the area is used for planting homogenisation crops. The earth is sandy with a neutral pH, and the climate is oceanic. The entire area is irrigable.
Over 3500m² of greenhouses and tunnels.
Over 200m² of cold chambers.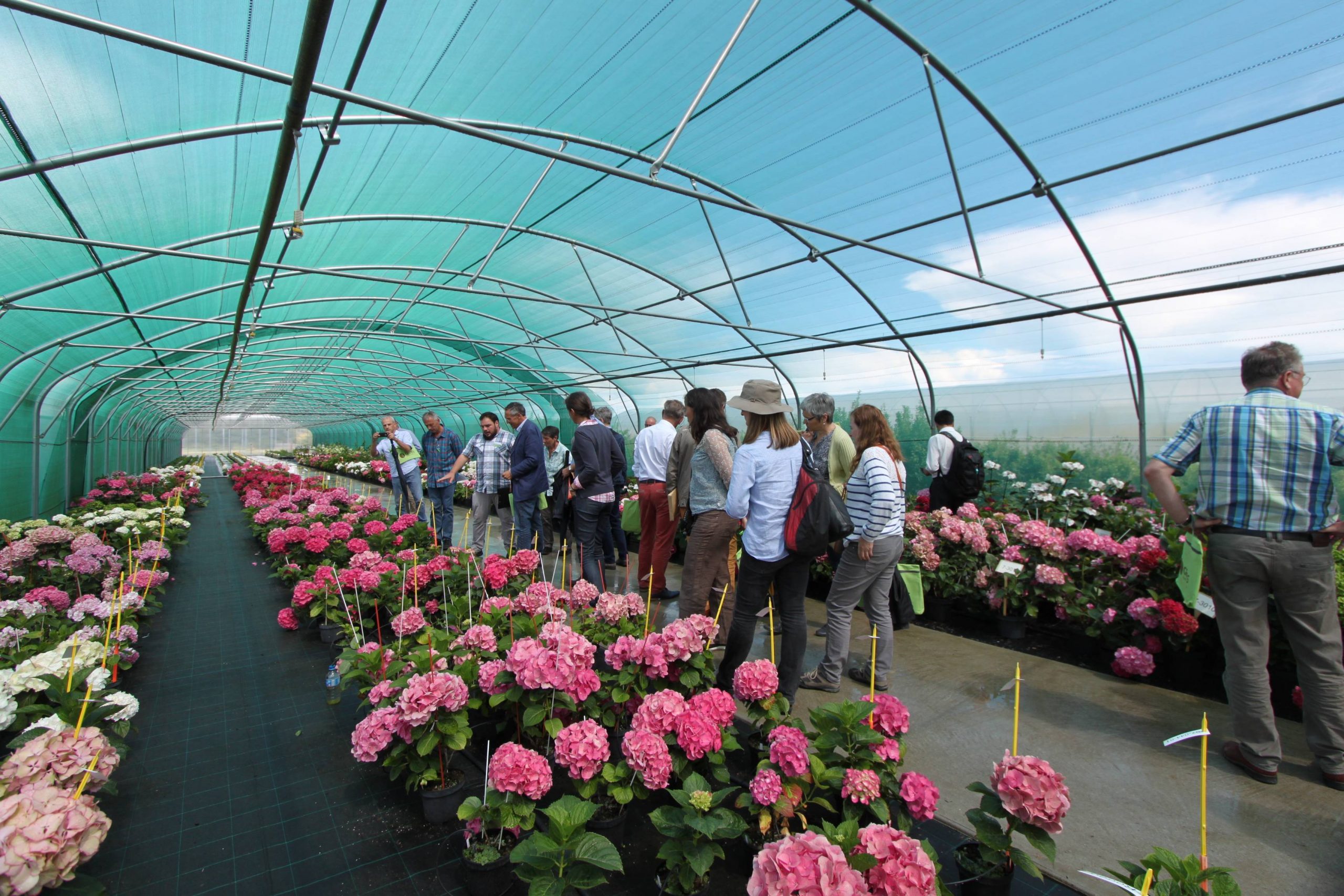 Brion Expermental Unit – Domaine de la Boisselière – BRION – 49250 LES BOIS D'ANJOU – FRANCE
Tel: +33 2 41 57 23 22
Name

Job

Mail

Mr Jean-Michel RETAILLEAU

Head of Unit
Technical Secretary for Protein Plants

Head of Protein and Vegetable Plant DUS

Head of Protein Plant VCUS

Deputy Head of Unit
Technical Secretary for Vegetable Plants

Technical Secretary for ornamental, perfume, aromatic and medicinal plants

Head of Ornamental DUS

Head of Vegetable DUS

MATREF Network Coordinator