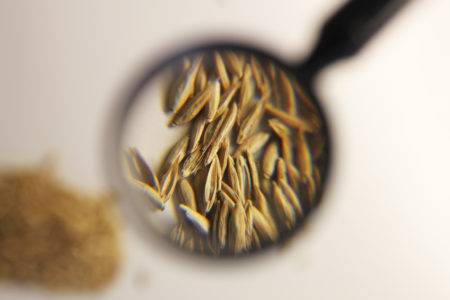 In the laboratory, the first quality criterion is purity. The objective: to have the purest seeds possible of the species in the lot. This criterion is essentially based on a visual analysis. It consists of separating the sample into three fractions: pure seeds, seeds of other plants and inert materials. The result of the analysis is a percentage by weight for each of these fractions. This first analysis is often coupled with a second analysis: enumeration. Within the "seeds of other plants" fraction, the aim is to identify the seeds as precisely as possible, at the finest taxonomic level. The result is given in the form of a list of identified species and their proportion.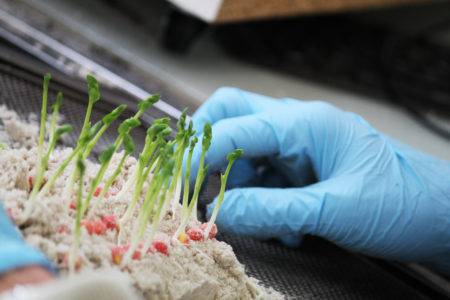 After purity analysis, the sample is ready to undergo further tests to examine its physiological qualities. Germination is the key criterion: under optimal conditions (defined by ISTA international rules), what is the highest level of germination that the sample is able to achieve?
Depending on the species, a certain number of seeds are put to germinate. At the end of a fixed period, a count of the seedlings meeting normality criteria is carried out. Abnormal or ungerminated seedlings are counted specifically.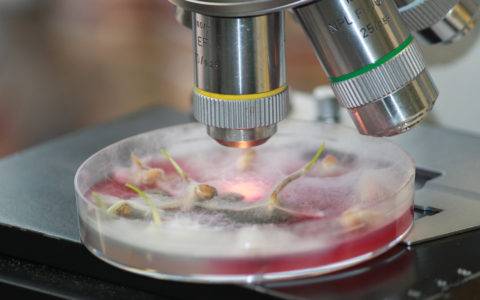 Seed health is also essential for species whose seeds may be disease vectors for crops. Specific analyses are used depending on the pathogen in question. Mycology (study of search), bacteriology (study of bacteria), virology (study of viruses) or nematology (study of nematodes) analysis can be required.