DUS tests are carried out to ensure that a new variety is Distinct from existing varieties, that its characteristics are Uniform, and that the variety is Stable with consistent phenotypic characteristics from one generation to the next.
DUS tests are carried out in accordance with harmonised EU protocols, based on plant material provided by the applicant. A variety description is produced, which is used to identify the variety. This description and plant material can later provide the basis for seed certification and plant variety protection applications.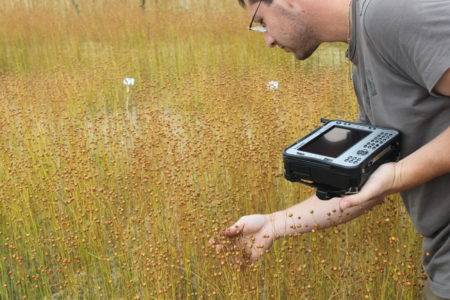 The DUS test generates a description of the variety detailing its relevant characteristics. For example, for agricultural crops, morphological features and colour are mostly used, as well as phenological features such as flowering and ripening phases. Some species are also tested for disease resistance.
To examine the distinctness of candidate varieties compared to similar existing varieties, GEVES owns extensive collections of well-known reference varieties. It also has extensive databases and software for comparing varieties.