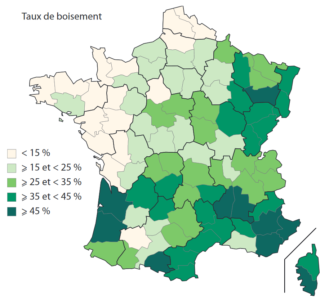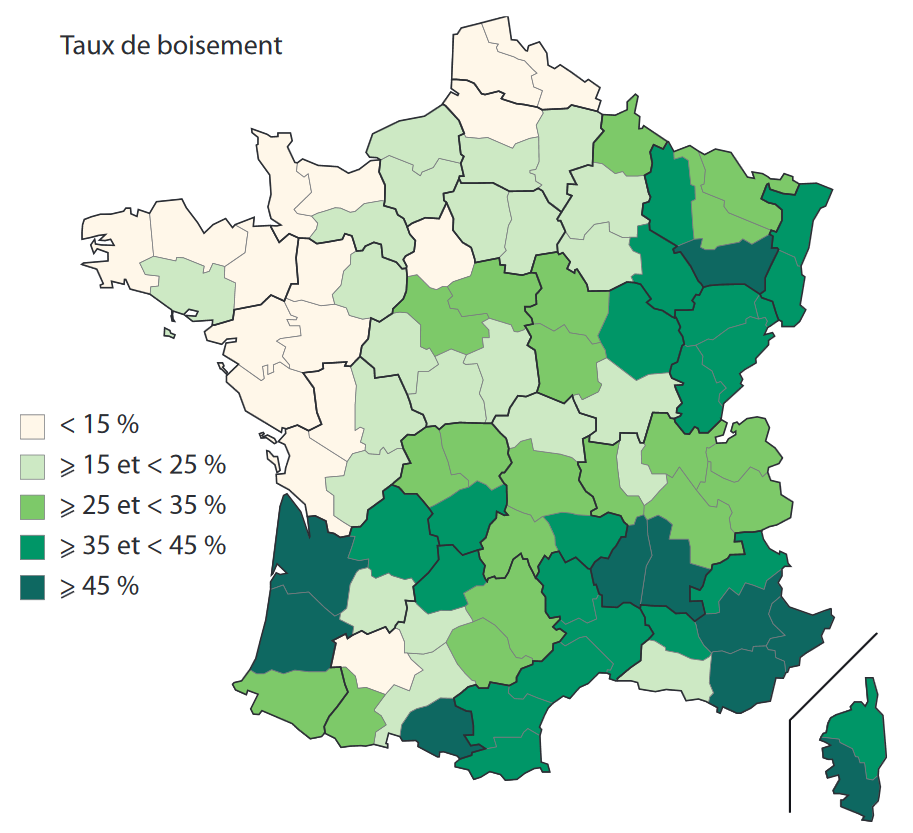 The description below is an excerpt from the introduction of the National Forest and Wood Programme (Ministry of Agriculture – March 2016)
Forests are a natural environment which has been anthroprised for centuries in France, providing economic, environmental and social benefits. They are a major source of biodiversity, and have a protective effect on soil, water, air, and the climate. They are also the source of wood, a renewable raw material with multiple uses and a key resource of job creation and value added.
The area of land under forest has increased markedly since the early 19th century; forest cover doubled between 1830 and 2015. Forests now cover 16.7 million hectares* in metropolitan France (30% of the area) and 8.3 million hectares in French overseas territories (see image on the right).
Forests are a major part of our landscapes. In France, they are primarily located in the Mediterranean basin, the Landes forest, the East of the country, and mountainous regions. 98% of forest in overseas territory is found in Guiana. France is one of the only countries in Europe to have tropical forests.
Accounting for 10% of European forest cover, France has the fourth largest forest area in the EU behind Sweden, Finland and Spain. Taking stand volume into account, France ranks third with 2.5 billion m³ behind Germany (3.6 billion) and Sweden (2.9 billion).
*Source: IGN (Institut National de l'Information Géographique et Forestières)