The Magneraud experimental unit is located on the west coast of France. Its geographic position, with an oceanic climate, allows the unit to test both varieties adapted to Northern regions and those theoretically reserved for France's warmer regions.
The Le Magneraud Experimental Unit is based on the INRA site. This station is responsible for variety testing of field varieties in liaison with two other GEVES stations in Anjouère and Montpellier. It carries out testing which is necessary for:
Registering and protecting varieties of field species
Seed certification
GEVES's reference collections for field crop plants are conserved here. All seed lots undergoing VCUS testing go through this station.
Experts who work at this station play a key role in the evolution of protocols and testing methods at national and international levels, through their collaboration with organisations such as the CTPS, the CPVO and UPOV, and also through methodological research projects which are conducted at the station.
Trials conducted at the station
 

Species

 

 Trials

 VCUS networks piloted by Le Magneraud

 DUS

VC

VCUS

Safflower
 
 
X
 
Cereals
 X
 
 X
 
Rapeseed and other crucifers
 X
X
 
 
Maize
 X
 
X
 X
Pea
 
 X
Soy
 
 
 X
 
Sorghum
 X
 
 X
 
Sunflower
 X
X
 X
 X
Vetch
X
 
Human Resources

Head of Unit: Christophe Grizeau
18 permanent agents for variety testing
4 permanent on-site agents
7 permanent agents for seed management
Material Resources

101ha site area with irrigation including a 30ha area for field testing
Material for testing field species
Seed management:

2 cold chambers with total storage capacity of 1600m³ (approx. 40,000 samples)
1 logistics chain for seed treatment and packaging
3 growing chambers for germination tests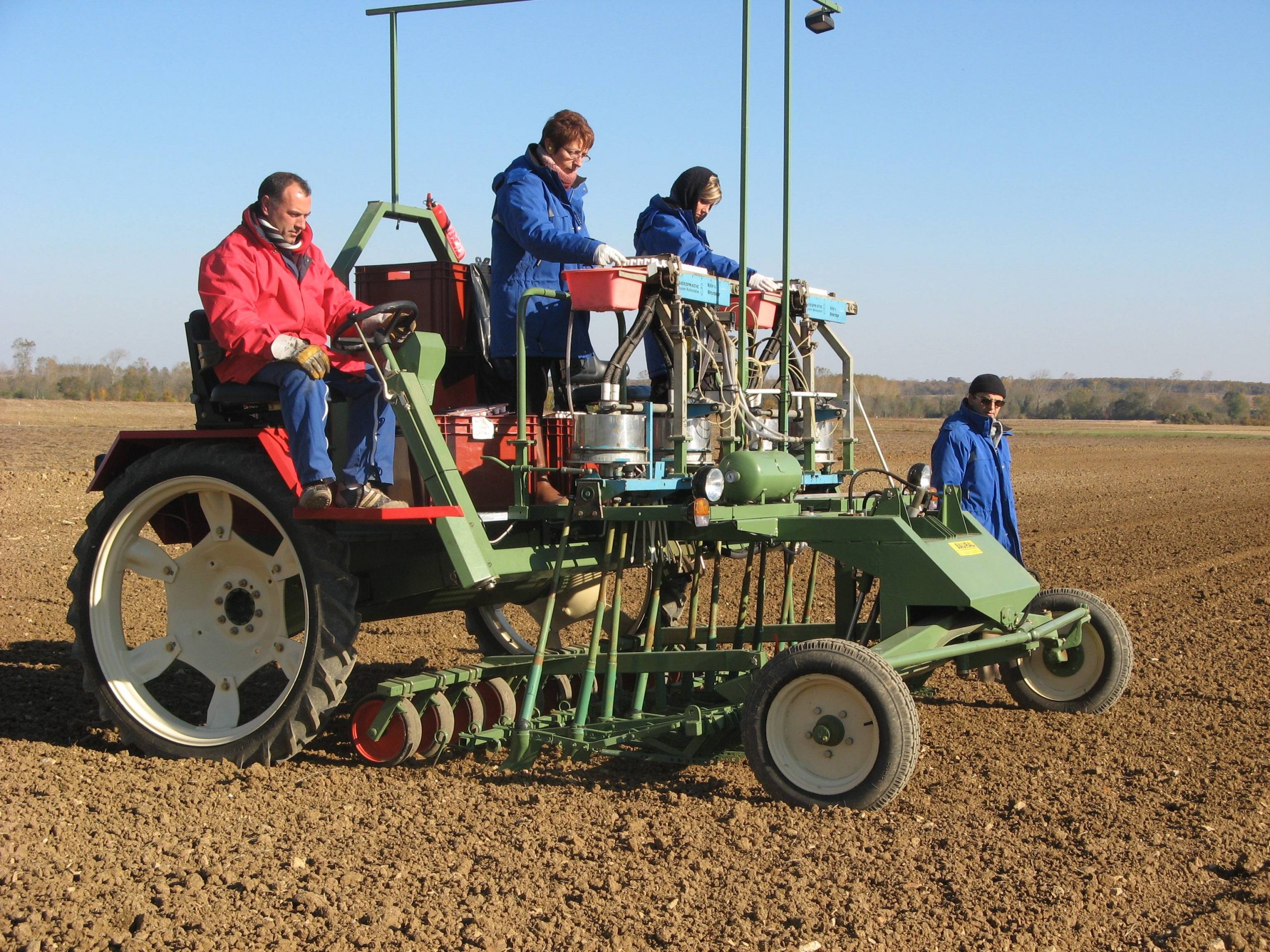 Le Magneraud Experimental Unit – CS 40052 – Saint Pierre d'Amilly – 17700 SURGERES – FRANCE
Tel: +33 5 17 06 00 22
Nom

Fonction

Courriel

Technical Secretary for Maize and Sorghum

Head of Maize and Sorghum DUS

Head of Vegetable Maize DUS

Technical Secretary for Sunflower, Soy & Ricin

Head of Sunflower VCUS