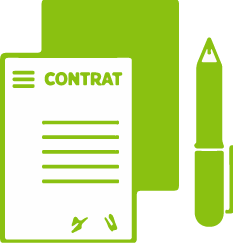 Permanent Contract recruitment
At GEVES, 2/3 of the workforce are INRA agents (public officials) and the remaining third are GIP agents (private employees). GEVES recruits INRA and GIP agents.
As part of the mobility grant scheme, INRA agents working on behalf of INRA can request a transfer to join GEVES if there is a vacancy. They will therefore work at GEVES but be employed by INRA.
Préselection
(dossier ou CV et
lettre de motivation
épreuve écrite
épreuve orale
Intégration
en tant qu'agent
GIP ou INRA
**
* For GIP agents, job vacancies are published on GEVES's website and for INRA agents on INRA's website.
** For more information on the examination terms for INRA agents, please visit INRA's website.
See our current vacancies in the list below: