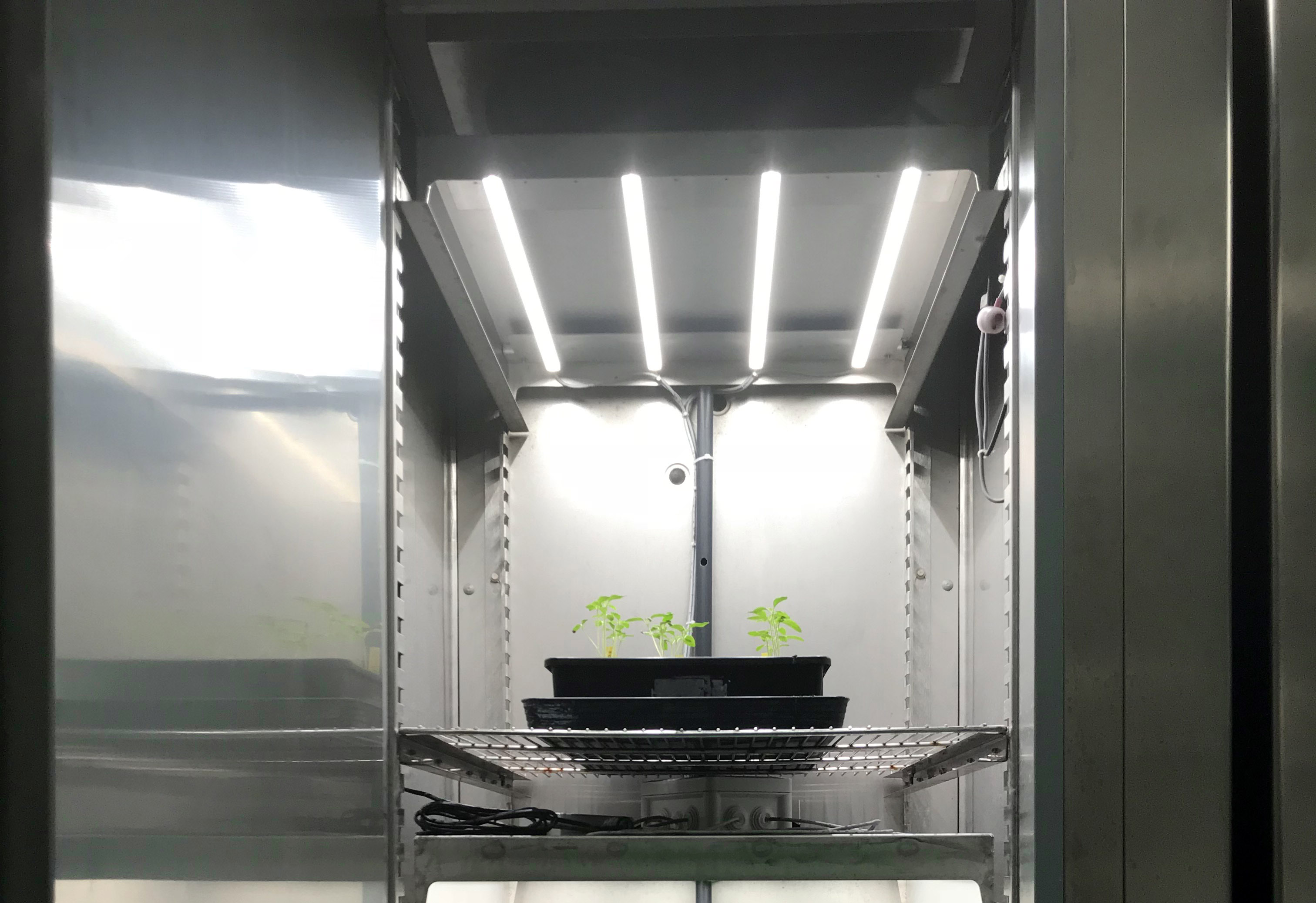 PathoLED Workshop
Writtern by contributeur
Are you working on plant pathology in controlled conditions?
Then you will be affected by the announced ban on neon lights. The only available alternative is LED light. Questions have been raised about this technological leap and how best to introduce this technology into our labs.
However, initial results have revealed unexpected difficulties, particularly effects of this technology on pathosystems. In this context, GEVES is organising a dedicated international workshop:
PathoLED: Light sources and plant pathology test outcomes
14th May 2019 at GEVES, Angers – France
Registration for the workshop is now open:
Content: Latest developments in LED technology, experience sharing on the implementation of LEDs and their use in plant pathology tests (resistance, pathogenicity and biotests) on various species (vegetables, field crops, ornamentals, trees, etc.), and round table discussions (with both French- and English-speaking groups).
Preliminary programme: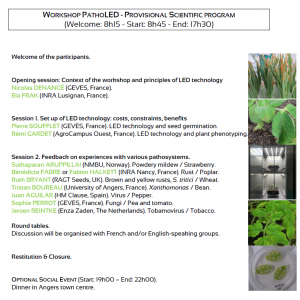 Download the programme: https://www.geves.fr/wp-content/uploads/Programme-PathoLED.pdf
Register: https://www.weezevent.com/patholed-light-sources-and-plant-pathology-test-outcomes
List of hotels: https://www.geves.fr/wp-content/uploads/Liste-Hôtels-WORKSHOP-PATHOLED.pdf
Access map: Map GEVES Beaucouzé
Call for exhibition stands (limited places available):
For further information please contact: wspatholed@geves.fr
With the support of the French Society for Plant Pathology and the French Federative Research Structure for Plant Quality and Health: