25 Oct 21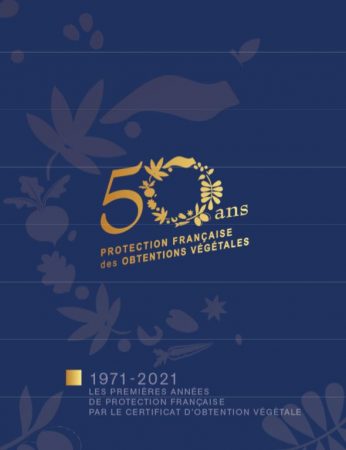 The first years of French protection by the plant variety certificate: a new book to celebrate INOV's 50 year anniversary
On the occasion of the 50th anniversary of plant variety protection in France, and on the occasion of the 50th anniversary of France's membership of UPOV, INOV is pleased to inform you of the publication of a book which can be consulted on the INOV website under "parutions". This book is available in French only.
Title: 1971-2021 : The first years of French protection by the plant variety certificate 
Author: Dr. Yvane MERESSE 
Summary: The plant variety certificate is a unique system among all intellectual property rights. It is the only right whose object of protection – the variety – is really tested. This book highlights historical elements, provides an understanding of the legislative evolution, and provides statistics on the protection trends of the first fifty years. The year 2021 is an important year. Indeed, the first French law appeared in 1970 with the implementation of its first protection office in 1971. It is also the 50th anniversary of France's membership in the International Union for the Protection of New Varieties of Plants (UPOV). Let's go behind the scenes of this fabulous system without further delay !