3 Nov 20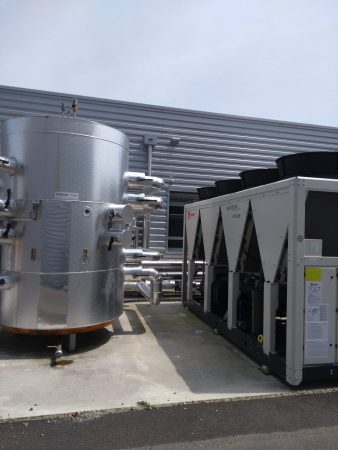 GEVES reduces its greenhouse gas emissions by 12% between 2016 and 2019!
The law of 12 July 2010 on France's commitment to the environment requires certain companies to carry out a greenhouse gas emissions balance sheet (BEGES). The aim of this assessment is to identify annual carbon emissions, and consequently the possibilities for the company to reduce them.  GEVES carried out its first two assessments in 2011 and 2016. A new assessment has just been carried out this year based on 2019 data from all GEVES sites.
In this assessment, emissions from various sources were evaluated: energy consumed (fuels, combustibles, electricity), CFC gas losses from refrigeration plants, and the use of nitrogen fertilisers.
With a total of 964 tonnes of CO2 emitted in 2019, emissions have been reduced by 12% compared to 2016. This significant change is due in particular to a change in heating at the Head Office in Beaucouzé.
Other sources of non-compulsory CO2 emissions have been evaluated in 2019. In particular, GEVES looked at emissions linked to purchases, waste, business travel and home-to-work journeys, for which an internal survey was carried out. Our analysis showed that these sources corresponded to 876 tonnes of CO2 emitted in 2019, almost as much as the mandatory sources! In particular, the home-work commute survey showed that this is a highly emitting item with more than 300 tonnes of CO2 emitted in 2019, i.e. 17% of all GEVES emissions, all sources combined.
This assessment and its comparison with previous assessments makes it possible to see the current state of GEVES emissions, to measure the effect of work carried out in recent years, and to define plans to reduce emissions in line with the GEVES Ambition 2030 strategy.
Photo: Refrigeration unit at GEVES Head Office in Beaucouzé, without CFC gases