5 Nov 20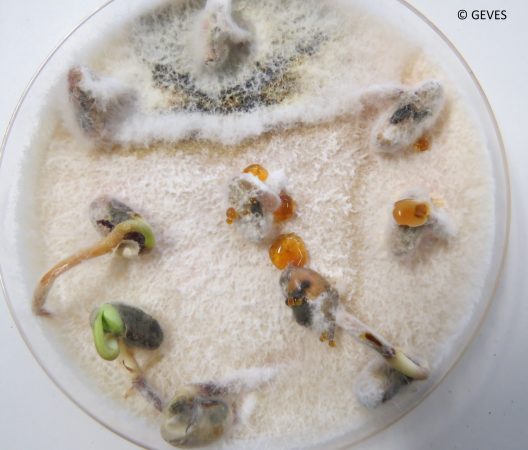 GEVES designated National Reference Laboratory for Plant Health
In a ministerial decree which will be published shortly in France's Official Journal, the Ministry of Agriculture and Food has designated the GEVES Technical Unit for Pest Detection as National Reference Laboratory (NRL) in the field of Plant Health for five areas of competence: 
Phytopathogenic bacteria: Regulated non-quarantine bacteria on true seed
Phytopathogenic viruses: Pepino mosaic virus on true seed
Phytopathogenic fungi: Regulated non-quarantine fungi on true seed, strawberry plants, asparagus crowns and bulbs of the Allium genus.
Phytopathogenic nematodes: Regulated non-quarantine nematodes on true seed, strawberry plants and bulbs of the Allium genus.
Insects, phytopathogenic mites and beneficial mites: Regulated non-quarantine bruchids of true seed.
This designation as NRL confirms GEVES as a technical reference for research and development of methods for the detection of regulated non-quarantine pests (RNQP) whose main matrix is seed. As such, in addition to carrying out official testing, the GEVES will provide scientific and technical assistance, as well as coordinate and support the activities of official laboratories.  
With this new mission, GEVES will further contribute to plant pest detection and protective phytosanitary measures, which are the subject of EU and national regulations, and are essential for food security as well as for the transition to agroecology.