19 Nov 19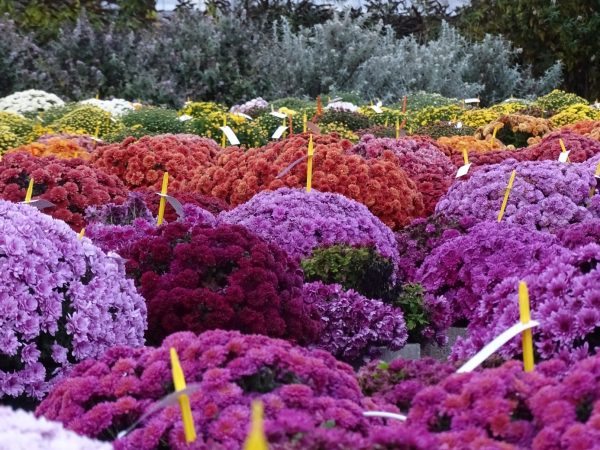 A bouquet of new CPVO entrustments
GEVES has been  entrusted by the CPVO for a new bouquet of ornamental species! GEVES is now entrusted for over 275 ornamental and aromatic species, which are hosted at GEVES's experimental units at Brion, Cavaillon and Anjouère.
Along with Hydrangea, Lavandula and Buddleja species, Chrysanthemum, Salvia, Hibiscus species and many others can now be found in GEVES's experimental garden. New in-vivo DUS reference collections have also been established at GEVES, with more than 1000 varieties of "natural season" Chrysanthemums. 
 
GEVES has worked in close collaboration with breeders and nurseries to build these rich collections that ensure the distinctness of candidate varieties from commonly known varieties. 
Our experts are at your disposal, you can meet them at the testing stations or trade fairs. For more information please contact Stephanie Christien, Head of the Ornamental Department: stephanie.christien@geves.fr