15 Sep 22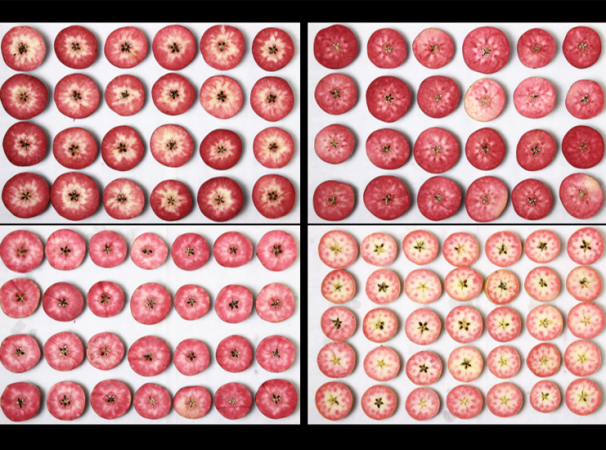 The UPOV Fruits Group : new features valided and see you in 2023 in France !
The 53ᵉ̀ᵐᵉ UPOV working group for fruit species (TWF) was held in visio on July 11-15, 2022. 90 participants were able to discuss many topics related to the organization of DUS tests on fruit species.  
These species present some particularities which have consequences on the setting up of the trials: long period of installation before fruiting, immobilization of important surfaces during several years, numerous regulated pests. Moreover, for some species, the use of varieties of the same typology in several regions of the world (such as Gala or Fuji apples) requires enriching the reference collections with protected varieties in third countries, with the complication of introducing plant material via the quarantine stations of the European Union.  
Thus, the experts worked on a possible adjustment of the number of individuals to be planted for the controls close to the varieties under study, on the accessibility of plant material to complete the reference collections and mentioned ways to work on the reliability of the color notation. 
Our Chinese colleagues presented their use of molecular markers to verify the identity of varieties, both during the DUS study and during investigations for fraud. 
The revision of the Pommier guideline, led by Erik Schulte of the Bundessortenamt (Germany), has been completed. The new version will, for example, make it possible to describe red-fleshed varieties more precisely. 
France, via the GEVES expert, but also thanks to the INRAE examiners in charge of DUS trials, is very involved in these discussions. After the cancellation of the 2020 edition due to sanitary conditions, GEVES has renewed its invitation to host the group in Nîmes, from July 3 to 7, 2023. It is with great pleasure that we will present to our colleagues from all over the world, the DUS trials of Prunus on the INRAE site of Amarine as well as the work carried out by BioGEVES to provide the team with adapted molecular tools.