2 Sep 21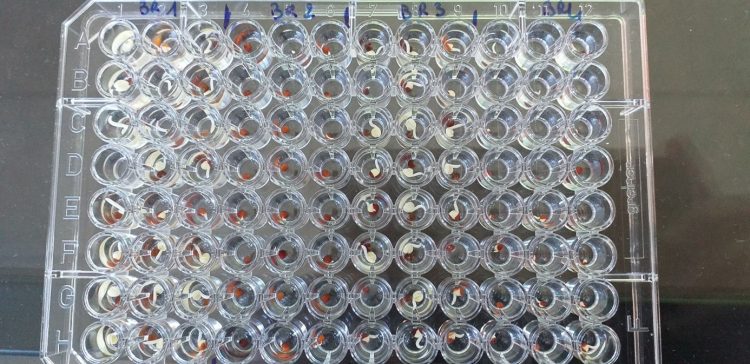 Automated germination monitoring: GEVES partners with ScreenSeed® start-up
For about 2 years, GEVES has been working with ScreenSeed® to co-develop a method for automated seed germination monitoring. GEVES is supporting the start-up with its methodological and its knowledge of seeds for the development of its high-throughput phenotyping tool. The partnership continues this year with the implementation of a joint offer of services supported by GEVES.  
The ScreenSeed® tools, installed at GEVES, use an automated image-taking device whichs allow real-time monitoring of seed germination. This device is placed in independent wells of microplates. The images are automatically collected, processed and the generated data are then verified. The test results are made available through a web application which can customise data presentation.  
The device has already been tested with Arabidopsis thaliana seeds and with small seeds of various cultivated species (carrot, lettuce, tomato, rapeseed). Placed in a growth chamber, the ScreenSeed® tools offer the possibility of studying germination in conditions where temperatures are detrimental to germination.  
This high-throughput phenotyping method can have a range of uses such as: 
evaluation of germination of seeds from different genotypes

 

screening molecules, agents or products applied to seeds

 

study of the effect of treatments on germination 

 
This partnership with the ScreenSeed® start-up  allows GEVES to complete and strengthen its methodological expertise for the benefit of scientific or professional actors of the seed sector involved in the agricultural and ecological transition. 
For contact details and more information on our full range of services for the evaluation of treatment efficiency, please visit our web page.