28 Jun 19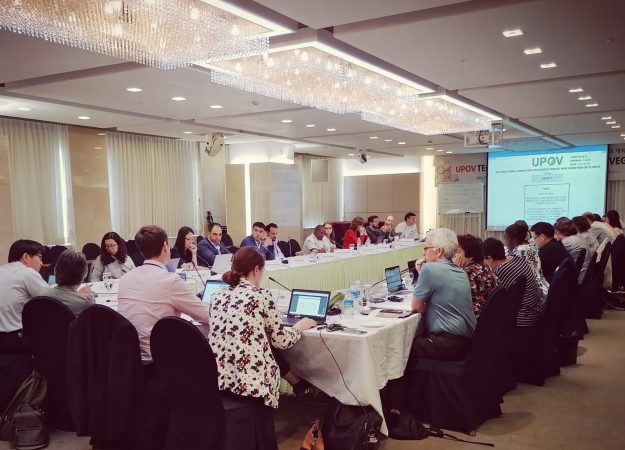 53rd edition of TWV UPOV (working group for vegetables)
For its 53rd edition, the meeting of the UPOV Technical Working Group on Vegetables (TWV) was hosted by the Korea Seed and Variety Service (KSVS) in Seoul, South Korea, from May 20 to 24, 2019. More than 35 people, representing 19 countries or international organisations, were present during this week of exchange and collaboration. 
In addition to the revision of 10 test guidelines (including 5 presented by GEVES experts) and the revision of more general working documents (e.g. trial protocols and techniques used in DUS testing), specific presentations were made on the assessment of disease resistance characteristics. A report on the EU Harmores 3 project was presented. Each participant shared their experience on the use of molecular markers. 
Participants also visited a plant breeding station of the company Nongwoo Bio, the largest Korean breeder for the vegetable species market. Located in Yeoju, 1h30 south-east of Seoul, this trial platform of about 20 hectares (including 8ha of greenhouse) is used to develop pepper, cucumber, watermelon, tomato, broccoli, cabbage, cabbage and onion programs.  
Next year, the TWV will take place in May in Brasilia (Brazil): the agenda includes eggplant and Chinese cabbage. Methodological discussions on the evaluation of disease resistance traits (biotest and/or use of biomolecular markers) will be a new opportunity to exchange and develop the international framework.