3 Jul 20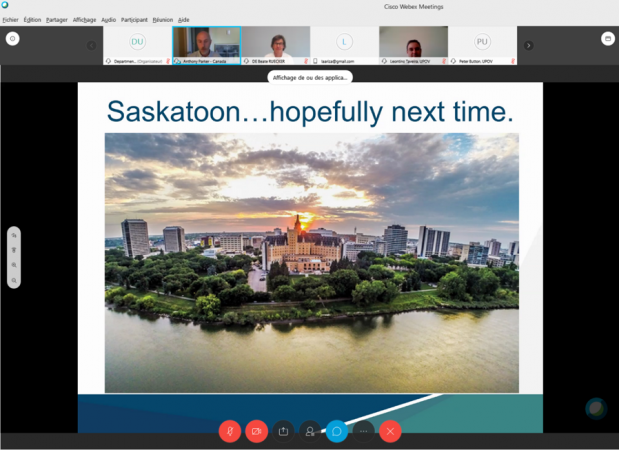 UPOV Working Party for Agricultural Crops (TWA): June 22-26, 2020, videoconference  
For its 49th edition, the UPOV Working Group for Agricultural Crops was originally intended to be hosted by the Canadian Office in Saskatoon. Due to the Coronavirus health crisis, the week-long meeting was held by videoconference, for which more than 100 experts were registered representing more than 30 countries and organisations. This meeting format made it possible to make progress on general UPOV topics (cooperation between offices, databases, PRISMA online application tool, molecular techniques for DUS, etc.) and on specific issues relating to DUS studies for agricultural plants. However, the distance did limit the conviviality and social exchanges between participants.  
The protocols for the following species were finalised and will be proposed for adoption by the Technical Committee at its next session: rice, rye, tea and timothy.  
Next year, the TWA will take place in Tanzania and technical discussions will include guidelines for sunflower, cocksfoot, potato, oilseed rape and soybean.