8 Nov 21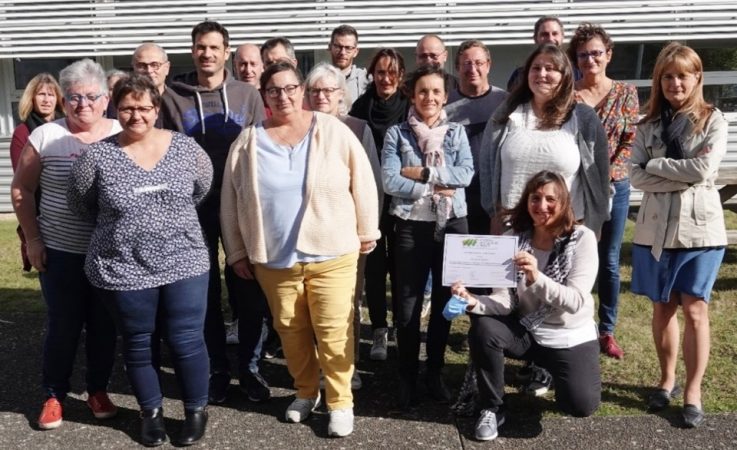 The germination laboratory begins its R&D season with the honours of the French Academy of Agriculture
The laboratory has been collaborating for a long time on research projects in partnership on the physiological quality of seeds.  Professors Françoise Corbineau (Sorbonne University) and Dominique Job (CNRS-BayerCropScience) have reported this collaborative work, with contributions from GEVES since 2005, to the Life Sciences section of the Academy. Marie-Hélène Wagner, in charge of R&D in the lab, was presented with an award by the Academy on 22/09/21. She received a vermeil medal for "outstanding work at European and international level for developing new seed testing methods related to physiological seed quality".
Marie-Hélène, grateful and honoured, has associated the whole laboratory to this distinction which highlights the work of the SNES on seed biology.
Françoise Corbineau and Dominique Job are warmly acknowledged as well as numerous public-private partners and students who have contributed to the seed research projects involving the SNES germination team and funding agencies for their support.