25 Oct 22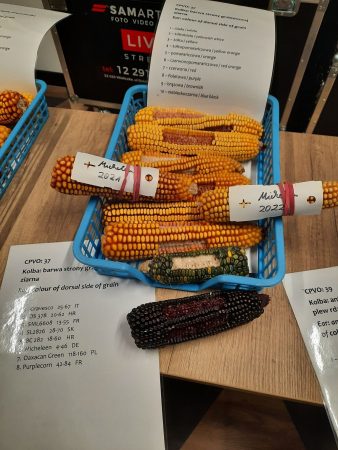 Return on the Agricultural Expert Meeting and maize workshop
The experts of the European Examination Offices met in Poland, from 27 to 29 September, after 2 years of meetings in visio during the CPVO Agricultural Expert Meeting.
GEVES has actively contributed to the update of the CPOV technical protocol for rice and to the partial revision of the Cannabis protocol. GEVES presented its maize DUS system with applicant's participation, and this system was compared with the existing system in Italy.
GEVES also presented the R&D project on winter rapeseed to optimize the management of the reference collection using the molecular markers, and its intention to continue with a new collaborative project to be submitted in 2023.
In addition, the experts shared their experience in DUS testing of maize directly in the field at the Polish Examination Office, the COROBU, testing station in Przeclauw. The Polish colleagues had prepared a special trial for this maize technical workshop and discussions were held to exchange observations on certain characteristics, such as peduncle length and intensity of anthocyanin pigmentation of cobs.
Thanks to the Polish colleagues for organizing such an event and for their hospitality.