30 Jun 22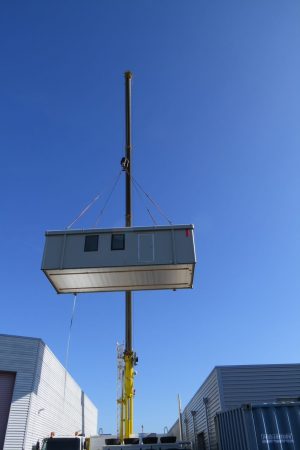 Expansion of the seed health laboratory
In May 2022, two 7-tonne portable buildings were placed in the patios of the French National Seed Testing Station (GEVES Beaucouzé).
The operation required a crane to lift the buildings overhead in order to place them in the patios located in the inner compound between the germination, pathology and physical analysis laboratories (laboratory staff were evacuated during the overflight phase).
These buildings house the offices transferred outside the perimeter of the pathology laboratory. The space freed up is being converted into a laboratory in order to increase the surface area dedicated to pathology testing in order to meet the needs of the seed sector.
This operation is a preliminary stage in the course of work planned at a later date. The laboratory will then undergo a new transformation. This transformation phase will notably allow the optimisation of internal flows and better adaptation changes in procedures and the diversity of techniques implemented.