27 Jun 22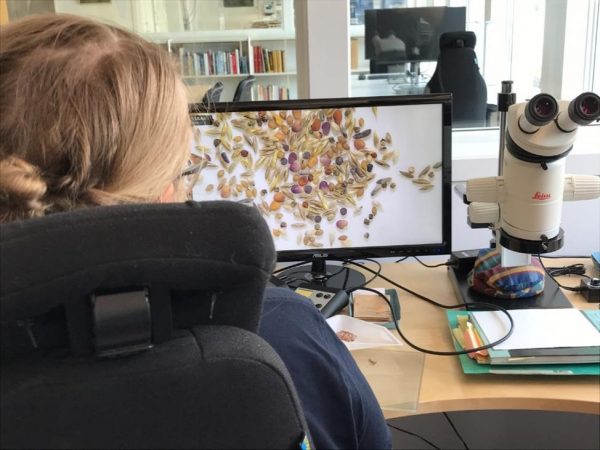 Conservation and sustainable use of plant genetic resources: a European issue
The Steering Committee of the European Cooperative Programme for Plant Genetic Resources (ECPGR) was held from 7-9 June 2022 in Malmö, Sweden. ECPGR is in its phase X, launched in 2019, with participation from 33 countries.
This meeting was organised by NordGen (Biological Resource Centre for the 4 Nordic countries and Baltic States), bringing together the 28 national coordinators, the TIRPAA Secretariat and European NGOs. They reviewed the progress of the actions undertaken in phase X. It was also the opportunity to discuss possible improvements for the future modus operendi of the ECPGR in its next phase, as well as the implementation of the European strategy for plant genetic resources established in the framework of the H2020 project GenResBridge.
The Steering Committee noted the rapid development of the European Evaluation Network (EVA), which has established partnerships with over 90 private and public stakeholders and set up more than 100 evaluation sites across Europe.
It was also highlighted the significant improvements made to the European database EURISCO both in terms of data including phenotypic data and by the recent launch of a new interface. This database will also soon integrate data on in situ populations of crop wild relatives (CWR).
The countries present renewed their interest in the work of the ECPGR and unanimously agreed to proceed with a new phase, starting in 2024, with priority objectives that correspond to the targets of the recently published Plant Genetic Resources Strategy for Europe. Adjustments in the functioning of the ECPGR will be made to make it more flexible and efficient at the beginning of phase XI.
The countries present also wished to stress their full support for the war-torn National Plant Genetic Resources Centre in Ukraine. Donations to cover the most urgent needs will be made jointly by ECPGR and NordGen (via support from the Novo Nordisk Foundation).
This Steering committee organised by NordGen, was also an opportunity to visit NordGen's facilities in Alnarp and to discuss their operation and the procedures put in place to ensure the conservation, characterisation and dissemination of their plant genetic resources for all the Nordic countries (Sweden, Norway, Finland, Denmark) and the Baltic countries.
More information is available on the ECPGR website: https://www.ecpgr.cgiar.org/about/steering-committee/16th-sc-meeting