29 Oct 20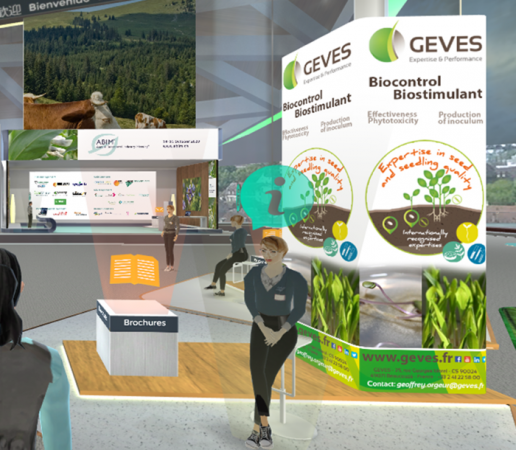 Biocontrol and seeds: GEVES at ABIM 2020
This year, due to the difficulties linked to the COVID-19 pandemic, ABIM, the Annual Biocontrol Industry Meeting, was held from 19 to 21 October entirely virtually. A successful first virtual event, where GEVES had its stand for the first time.
GEVES aims to contribute to the agroecology transition by providing the support of its seed expertise to public and private stakeholders working to develop efficient solutions for the bioprotection and the biostimulation of seeds and seedlings.
Biocontrol is one of the levers to reduce the use of chemical pesticides and their impact on the environment. Seeds, the first step in the food production chain, are increasingly emerging as a potential vector of interest for biocontrol products.