28 Jun 19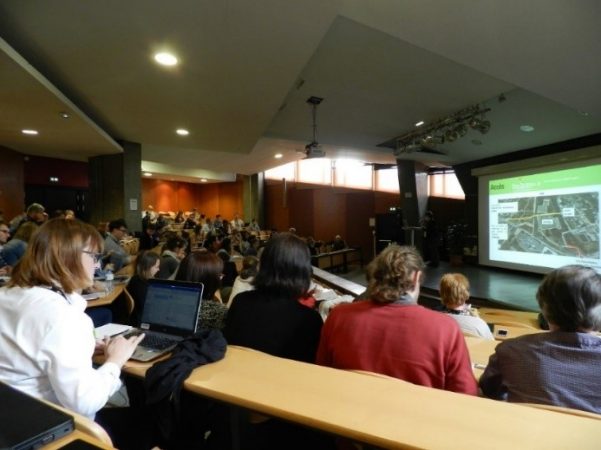 7th edition of the Graines conference in Angers
More than 120 participants attended the 7th edition of the Graines conference, back in Angers after the first edition in 2007.  From seed to grain, 26 research reports at different scales of study (from gene editing to forest plot) provided the opportunity to review current knowledge on physiology, pathology, ecology and nutrition. The symposium was also introduced with a historical retrospective of the implantation of seeds in Anjou and a reflection on the contribution of varieties and seeds in the agro-ecological transition. 12 presentations of thesis work demonstrated that the next generation is as passionate and dynamic as the speakers.   
The symposium ended with a round table discussion on the concept of holobionte, the role of seeds in agro-ecology and seeds of the future. The discussion concluded that seeds are living products with a history and a future both in production and in direct use, fascinating and observable from their DNA to associated microorganisms. 
The next conference will be held in September 2021 in Lyon. 
See the GEVES presentations: