26 Oct 18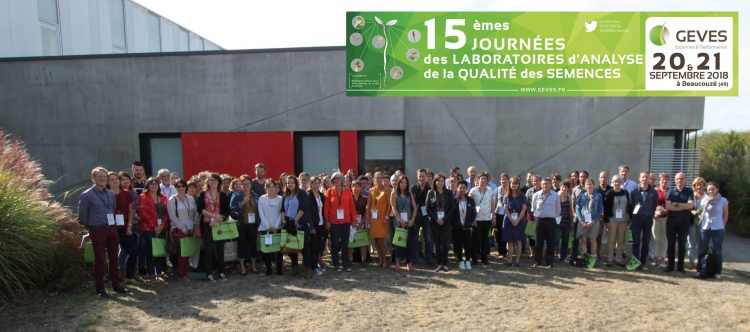 15th Lab Open Days for Seed Quality Testing
With nearly 80 participants, the 2018 edition of the Lab Open Days was a successful occasion. The SNES, NRL Seeds, proposed 2 parallel workshops: one on botany and the other on cotyledon evaluation. The botanical workshop was the opportunity to see another approach to purity and enumeration analysis. The more systematic approach based on essential morphological criteria shed new light on the process of recognising genera and species from their seed. Cotyledon evaluation is an important step in reading germination tests. This workshop organised in 2 subgroups (Rapeseed-Sunflower and Tomato/Lettuce/ Faba bean/Cucurbitaceae) gave the keys for evaluating cotyledons as accurately as possible in germination tests. 

 

The seminar, in addition to communicating on ISTA rules, focused largely on dust risk. A morning of discussion was organised around this theme, including the definition of risk, the protection of operators, and changes in workstations such as dust risk management and ergonomics. Stakeholders from the MSA, Ertech, Prevesys and Cattin Filtration contributed significantly to the richness of the exchanges on this half day. 

 

GEVES and in particular the SNES would like to thank the participants for their presence.  We look forward to seeing you in 2019 on 19-20 September for the 16th edition of the GEVES Lab Open Days.