1 Oct 20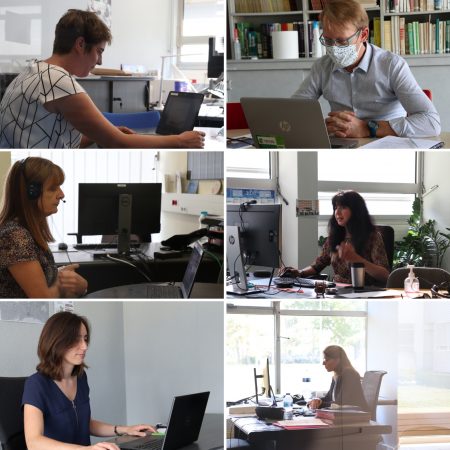 GEVES's Lab Open Days go virtual for first time   
As a National Reference Laboratory for seeds and seedlings, we were committed to maintaining our annual meeting with recognised laboratories, while adapting our organisation in view of the current health situation. This 17th edition, the first virtual edition, was a great success with 80 people connected !
We devoted a morning to informing laboratories about changes in the ISTA (International Seed Testing Association) rules which come into force on 1 January 2021 (for example, changes in conditions for methods or reporting results; seedling classifications for germination tests on sunflowers), as well as news from the SNES laboratories of GEVES. This news is illustrated in particular by ISTA's acceptance of a project to explore methods for detecting insects in seed lots.
In addition, in the context of the International Year of Plant Health, we discussed the technical aspects of the process of recognition of laboratories for sanitary analyses for seed heath testing for seed certification. This overview made it possible to inform recognised laboratories and complete information on testing for the detection of pests and diseases, and on the procedures and stages of method development.
The 18th open days for seed quality testing laboratories is already booked for the 16th & 17th September 2021 (French-speaking only).