30 Sep 22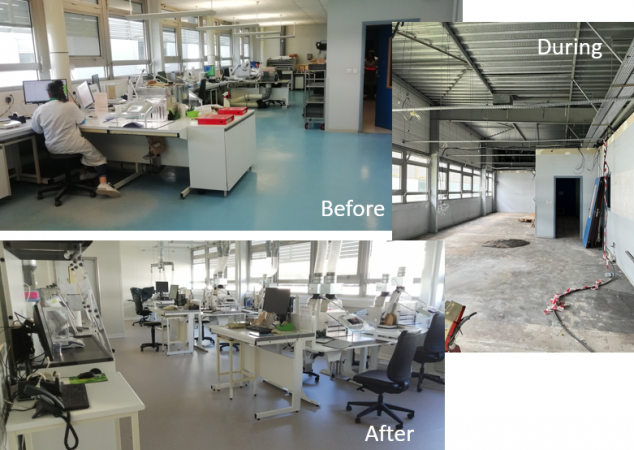 Physical Analyses Laboratory: Renovation on-going!
After the sampling and the germination laboratories, renovation works is now on-going in the Physical Analysis Laboratory and the first part has just been completed.
This first phase involved major work to improve health and safety, including the creation of a single treated seeds area (purity and moisture content) integrating equipment with aspiration boxes and the creation of dedicated equipment rooms.
In addition, other laboratory equipment was optimised (height-adjustable benches, air treatment, etc.) as well as the distribution of the workspace. This first phase also included the renovation of the collection room that shelters more than 17,000 different species.
The renovation of the laboratory will continue in a second phase starting this month for the imaging and cytology activities, always with the same objective of gaining comfort and improving working conditions and safety.