7 Jun 22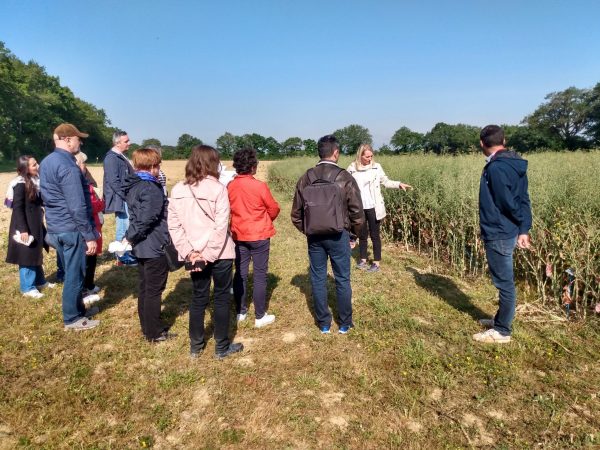 EU Chief Plant Health Officers visit GEVES
In light of the French Presidency of the EU Council, the French Ministry of Agriculture organised a meeting of the Chief Officers of Plant Health Services (COPHS) of the EU Member States on 4-6 May in Angers. This meeting, which also included the services of the European Union Commission and the Ministry of Agriculture, examined strategic aspects of EU plant health policies. For this occasion, GEVES welcomed a delegation of 60 people in two groups: 
One group visited the GEVES Anjouère station, with a presentation of:
Disease resistance tests for cereals and their use in variety testing for national listing,
Research work to develop an evaluation of tolerance for rapeseed varieties to sclerotinia and an evaluation of tolerance to yellow dwarf virus in sugar beet as part of the PNRI (National Plan for Research and Innovation).
Another group visited the seed health and pest detection laboratories in Beaucouzé, in particular the work carried out in:
Seed health testing, in particular the detection of ToBRFV,
Evaluation of variety resistance to pests in a controlled environment.