26 Jun 18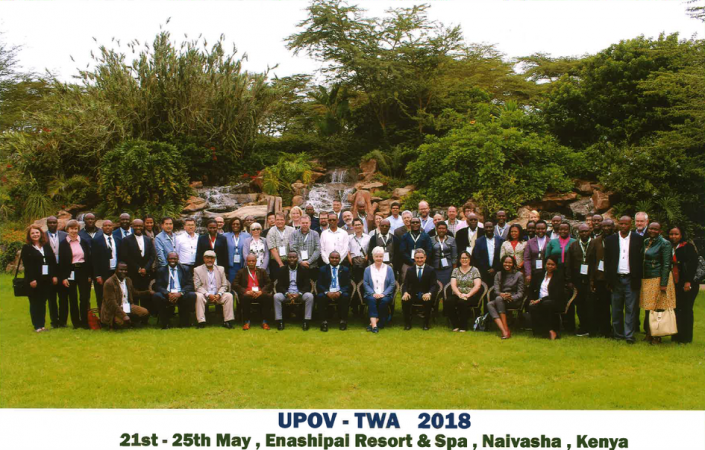 47th Session of the UPOV Working Party on Agricultural Plants (TWA) – May 21-25, 2018, Naivasha, Kenya
For its 47th edition, the UPOV Working Group on Agricultural Plants was hosted by KEPHIS (Kenya Plant Variety Protection, Certification and Genetic Resources Management Office) in Naivasha, Kenya. Experts from about 20 nationalities met to discuss general UPOV topics as well as issues specific to DUS studies on agricultural plants.  
This year was discussed in particular the impact of the reduction of the number of observation cycles on DUS results, the evaluation of uniformity over several cycles and above all, the evolution of molecular biology application models in DUS studies. 
The technical visit took place at the National Tea Research Institute (TRI) with a presentation of the Institute's activities and the visit of the DUS tests. 
Next year, the TWA will take place in Montevideo, Uruguay, from September 10 to 25, and technical discussions will be held on the guidelines of red clover, rice, sunflower, triticale, timothy, rye and soybean.