20 Dec 17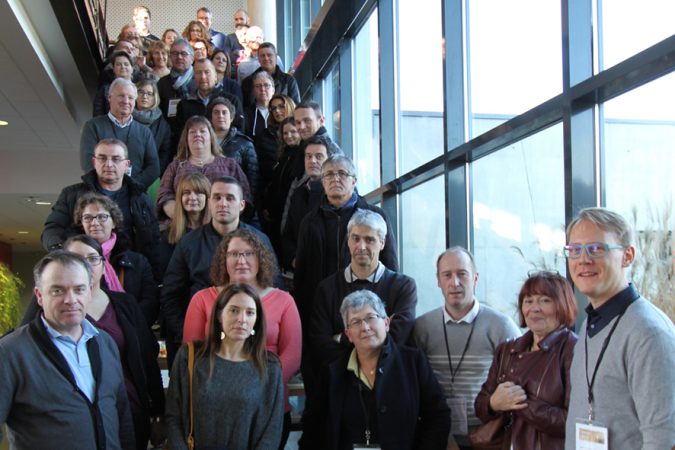 3rd edition of the "Céréales!" technical day for cereal laboratories: 12 December 2017
For its 3rd edition, the "Céréales!" technical day brought together 35 participants from 20 different laboratories as well as inspectors from the Official Service for Control and Certification (SOC). 
In addition to information on evolutions in the ISTA rules, the topics prepared by the SNES teams and discussed with participants focused on:
LEDs for germination tests,
Characterisation of climatic chambers,
Information on the ABBLE project (development of common bunt resistant varieties for organic farming),
Round tables and demonstrations for using rolled blotting paper as a substrate and for using the humidity meter as part of the SOC evaluation,
Exchanges on competencies (validation, follow-up, maintaining, etc.)
Participants then visited the SNES, with a practical demonstration of activities in the Physical Analysis Laboratory.
GEVES would like to thank all the participants for their contributions and looks forward to further exchanges at the next edition.
Contact: Thibaut DECOURCELLE, NRL coordination & development officer
Tel : +33 (0)2 41 22 58 17 – email : thibaut.decourcelle@geves.fr