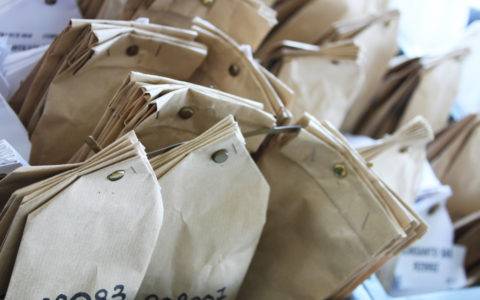 Seed and propagating material circulates freely throughout the European Union as long as it complies with EU quality standards. EU seed marketing directives (Directive 2002/55/​EC and Directive 92/33/EEC) and French marketing legislation set out various quality requirements:
registration of seed/seedling suppliers and producers
labelling and packaging rules
name of the plant species
variety denomination
species and varietal purity
special plant health requirements. Regulations governing plant health are part of an entirely different set of national and European legislation, and they are applicable in addition to the above directives.
These requirements are different depending on the plant species, and whether it requires marketing authorisation.
If a plant species and its varieties require marketing authorisation in the EU (registration in a national catalogue), seeds must be qualified as one of the following:
"Commercial" seeds for agricultural plants (certain field and grass species), "standard" or "EC" for vegetable species. This is the minimum EU quality standard. For fruit species, the equivalent to the "standard" level of quality is "CAC" (Conformitas Agraria Communitatis)
"Certified" seeds, produced in accordance with certification standards. The "certified" level is a stricter set of EU criteria, which can be mandatory or optional depending on the species.
If a plant species does not require marketing authorisation, meaning there is no national catalogue for that species in the EU, plant material is marketed using the terms "seed" and "propagating material".