Seed Marketing Regulations
The production of certified seed follows strict protocols and quality standards. Before they are placed on the market, all seeds subject to certification are sampled, analysed, and controlled.
Seed and propagating material circulates freely throughout the European Union as long as it complies with EU quality standards. EU seed marketing directives (Directive 2002/55/​EC and Directive 92/33/EEC) and French marketing legislation set out various quality requirements:
registration of seed/seedling suppliers and producers
labelling and packaging rules
name of the plant species
variety denomination
species and varietal purity
special plant health requirements. Regulations governing plant health are part of an entirely different set of national and European legislation, and they are applicable in addition to the above directives.
These requirements are different depending on the plant species, and whether it requires marketing authorisation.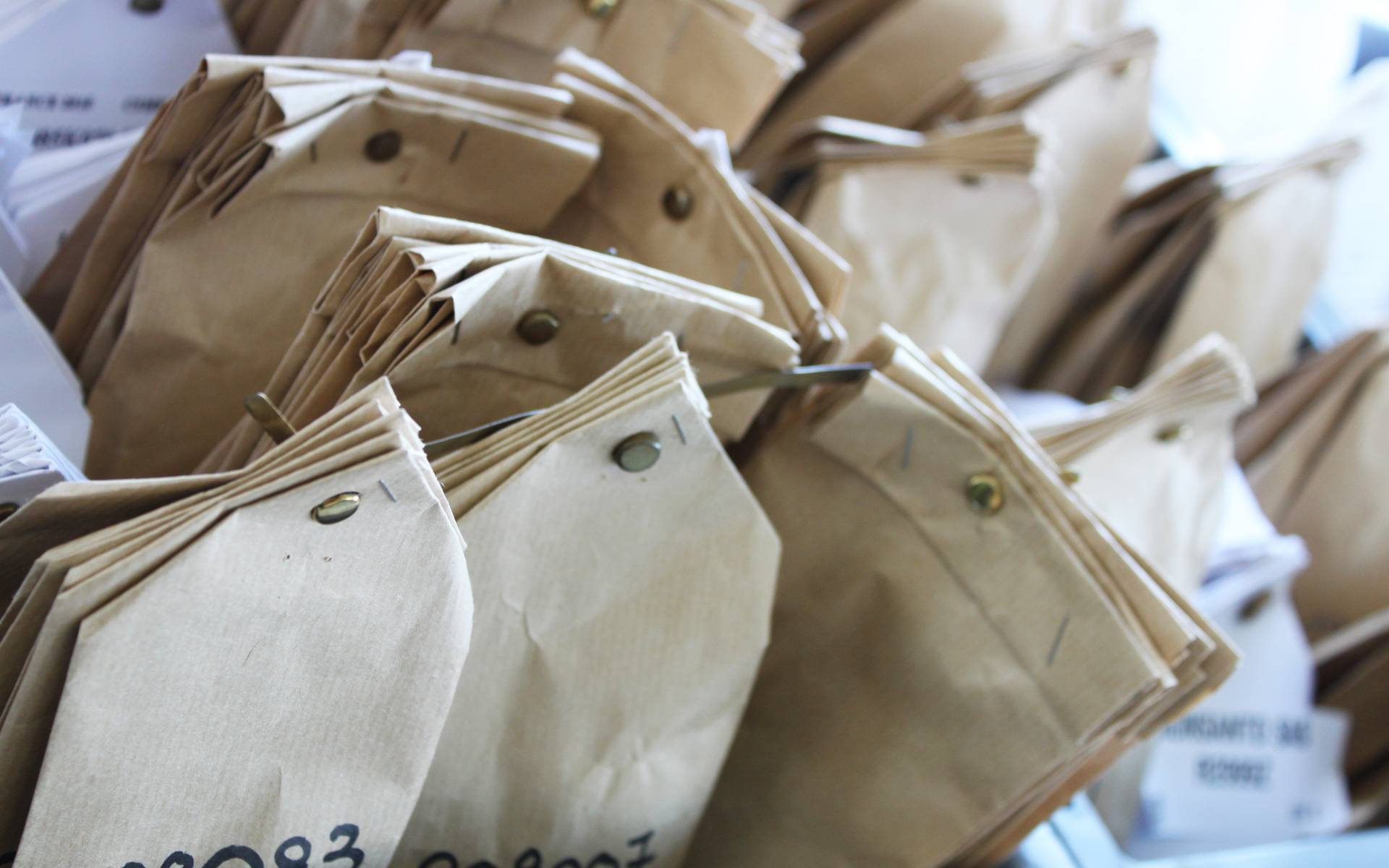 If a plant species and its varieties require marketing authorisation in the EU (registration in a national catalogue), seeds must be qualified as one of the following:
"Commercial" seeds for agricultural plants (certain field and grass species), "standard" or "EC" for vegetable species. This is the minimum EU quality standard. For fruit species, the equivalent to the "standard" level of quality is "CAC" (Conformitas Agraria Communitatis)
"Certified" seeds, produced in accordance with certification standards. The "certified" level is a stricter set of EU criteria, which can be mandatory or optional depending on the species.
If a plant species does not require marketing authorisation, meaning there is no national catalogue for that species in the EU, plant material is marketed using the terms "seed" and "propagating material".
Seed marketing outside the EU
Seed can only be exported to a country outside the EU if it is in accordance with trade agreements and/or regulations established by the recipient country. The exporter must make the necessary arrangements for the seed lots to be allowed entry into the importing country. The OECD system for varietal certification and seed control is recognised by numerous countries, which request imported seed to be certified according to this system.
In general, seed must be accompanied by an ISTA Orange International Certificate (OIC) which details the seeds' technological characteristics (germination rates, specific purity levels). The OIC is recognised by the OECD system and recommended by the ISF. It can be required by the importing country's national regulations and therefore requested at Customs. The exporting party must enquire about which tests must be carried out on the seed lot. He is then responsible for requesting these tests in accordance with the requirements of the recipient country. Only requested test results are detailed on the OIC.
France has implemented a help tool to allow for easier searching of phytosanitary requirements for exporting plants and plant products: EXPADON.
To import seed in France, the plant varieties must be registered in the European Catalogue and the seed must be certified according to the OECD system and EU rules and standards. Seed is often accompanied by an OIC.
What is an OIC?
The ISTA OIC is a passport for seeds. It guarantees the quality of a seed lot, following testing by an impartial and competent laboratory. The ISTA OIC is recognised worldwide. It is often required by importing countries during customs clearance. In the case of treated seeds, the treatment product must be approved in France. For a number of species, an import declaration from GNIS must be provided at customs.